Our Team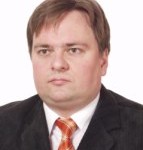 ---
---
Joshua Warren, Founder & President
Joshua has been working in software development field for over 15 years, with 10 years of experience in the ecommerce industry10 years of experience in the ecommerce industry – originally by developing these sites from scratch using PHP and MySQL (as this was long before the wonderful premade ecommerce solutions available today), then moving on to osCommerce. Three years ago, soon after the release of the first public beta, Joshua began focusing almost exclusively on the Magento ecommerce system. In addition to this heavy focus on ecommerce, Joshua has worked with WordPress for over 5 years and has extensive experience with a few different PHP frameworks – the Yii framework, Zend, CakePHP and a few others.
In addition to this extensive hands-on development experience, Joshua holds a BS in Computer Science and Engineering with advanced studies in mathematics and business and an MA in Leadership Studies, completed with a thesis on "An Analysis of Entrepreneurial Successes and Failures in the Technology Sector: Does Leadership Matter?". Read more on Joshua's LinkedIn profile.
Wiktor Jarka, Vice-President
Wiktor has been programming for over 15 years, over seven of them in PHP and other Web technologies. He has developed several content management systems written from scratch and is very experienced with the Zend Framework, although lately finds himself more interested in the Yii Framework for PHP. Wiktor holds an MS in Computer Science and Econometrics, completed with a thesis entitled "Visual Data Extraction: Data extraction from the web on visual conditions". He enjoys working with phpbb, supporting, administrating and developing custom modifications for that system.
Development Team
Creatuity has assembled a close-knit development team, including PHP developers, HTML/CSS/jQuery experts and graphic designers. Some of our team works from Creatuity's office in the Telecom Corridor area of Richardson, Texas (just 15 minutes north of Downtown Dallas) and others work from all over the US and the world. We've developed the tools and environment to allow us to collaborate seamlessly, no matter if we're in the next office, the next state or around the globecollaborate seamlessly, no matter if we're in the next office, the next state or around the globe! This experience has helped us collaborate with clients all over the globe, including clients in New York, LA, Europe and Australia.
We're all full-time developers, and we only accept the best; our hiring process is tailored to identify developers that will give our clients the best possible service, and we have a rigorous internal code review process whereby each line of code written for our projects is internally reviewed by two other developers on our team, ensuring bug-free, easily maintainable code.